Do your customers remember you long after your interaction? Is your brand reflecting your business goals? Are most of your customers loyal and coming back for more?
In the age of technology, you have all the information you need (and more) at your fingertips. However, getting the right information is the tricky part; and this requires a little more effort.
Even amongst competing businesses, each enterprise has its own voice and marketing strategy that resonates with its customers. So while it's one thing to look towards your competitors, the truth is, the most successful marketing strategies are unique – tailor-made for your business.
How do you find a strategy that works?
There are several ways, but making surveys is one of the most popular (and most effective) ways of gathering insights into consumer preferences. These reach your customers are critical moments and help gather and analyze responses to decipher key business insights.
Here are some of the most crucial online surveys and their benefits:
Performance Evaluation Surveys
Send out online surveys to old clients, especially when you notice that they haven't been engaging of late.
Ask them what they would like to see changed or improved. Open-ended questions in surveys are critical to enabling customer feedback.
The Advantage:
Just because they aren't loyal customers doesn't mean they don't have valuable insights to give. In fact, their responses might be the key to re-evaluating your performance and implementing measures that increase customer retention!
Follow-Up on Customer Service
Did you know that only one out of 26 dissatisfied customers actually comes to you? The others just vent online or switch to a competitor!
Dissatisfied customers are often the key to reducing churn. They know why people are leaving your business, and they know what you need to do to prevent this.
So follow-up with customers after key interactions with your brand to understand their experience. Send out a quick online survey after a call or a chat with a customer service executive and see if your customers have to say.
The Advantage:
Feedback surveys are often a pre-emptive measure to ensure that your customers have an outlet. This way, dissatisfied customers can always vent to you (instead of online) and happy customers can let you know.

In turn, this also makes employees more accountable and increases customer-centricity across your organization!
Net Promoter Score
Net Promoter Score (NPS) has become the golden standard for businesses to evaluate customer sentiment. It helps identify your promoters and detractors with one simple question.
The Advantage:
This quick survey can be the answer to predicting customer churn and gaining valuable insights regarding whether your customers are satisfied with your offerings.
With the right analytics, and NPS survey can reveal a wealth of information to fuel business growth.
Regular Follow-Up Surveys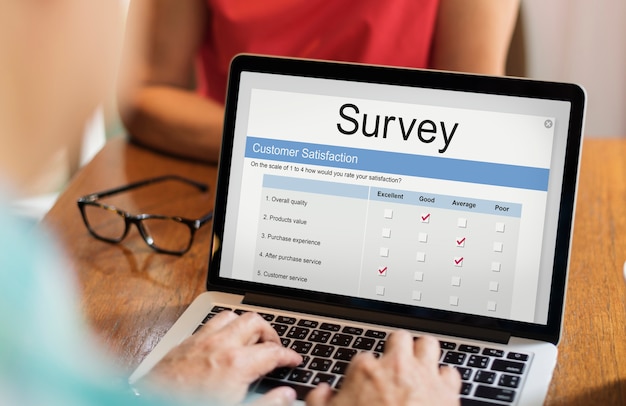 Who doesn't like feeling valued? Regularly check-in with your customers as they engage with your brand to know about their experience.
Design online surveys so that they pop up after specific work-flows. These can be just after purchase, or maybe even after showing them recommendations. Was the check-out process seamless? Were the recommendations helpful?
The Advantage:
Perhaps you'll find that customers are really loving the recommendations they get, or perhaps there is a slight glitch during checkout.
Regular pop-up online surveys help you stay on top of any hitches in your CX journey while also ensuring a smooth and engaging experience for all your customers.
Product Feedback Surveys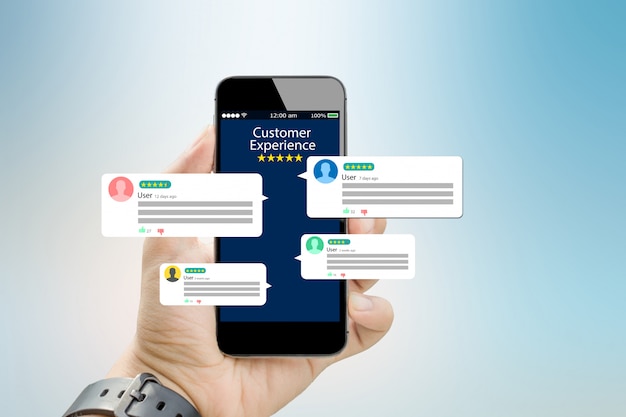 Did they just buy a product? Automate a chain of follow-up surveys to increase brand recall while ensuring that your customers are satisfied. Did they face any difficulties during delivery? Give the buyers a day or more and then ask for their feedback about utility?
However, too many emails and you may end up on the spam list, so be wary of that!
The Advantage:
A well-timed product feedback survey shows customers that their voice matters. If there is any dissatisfactory feedback, be sure to immediately and thoughtfully follow-up on that too.
Just doing so can make a detractor into a loyal promoter of your brand.
Validate your Ideas
Are you thinking of launching a new product? Is there a new business idea in the works? Before you invest too much into it, put it out to your customers.
After all, these are the guys who will invest in your new launches and market your products.
Are they interested in it?
The Advantage:
Validating your ideas in time is a great way to know if a new product is worth the investment or not. Oftentimes these surveys can give you insights into what else you might want to invest in as well!
What's more, involving customers in this phase givest them a sense of involvement and belonging with your brand which in turn increases loyalty.
So it's a win-win for all!
Employee Pulse Surveys
No article about business growth is complete without referring to the importance of keeping your employees happy.
They are the cornerstones of your business – from providing excellent customer service to innovating and improving your offerings – so it's essential that you keep them engaged.
The Advantage:
Regular employee pulse surveys will alert you about employee pain points and performance gaps. By understanding and addressing these, you might actually solve customer experience issues before they even arise!
Longitudinal Surveys and Analytics
You've implemented a comprehensive CX program, made improvements to your customer service, launched products that meet customer needs, and more – but how do you know if all this has really been effective?
Has your rate of engagement increased? Are customers more loyal now? Has the rate of churn reduced overall?
Compare surveys conducted over time and regularly to see how your customers have been responding. Analytics of longitudinal data can have a story to tell.
The Advantage:
By comparing results over time, you can quantify the improvement, measure performance gaps, and view patterns in customer preferences.
This in turn gives you a holistic picture of the effectiveness of your business strategies.
The Results Are In!
Your customers have a lot to say. Online surveys help them to open up at their convenience.
In fact, with technology being a cornerstone of modern life, the online world makes everyone accessible at all times. By reaching out to customers via the channel of their choice you can reinforce brand recall while making them feel heard.
However, it's important to note that surveys are nothing without the right analytics. There's no point in sitting on a treasure trove of information if you don't fully understand what it means.
That's where cutting-edge survey platforms and customer experience management software comes into the picture. They not only make the entire process of surveying your customers a breeze but help you decipher just what they're saying to inform strategic decisions and act as a catalyst to business growth.
Final Thoughts
If you're looking to make well-informed and strategic decisions, your best advisors are your customers.
Online surveys just enable them to get in touch with you.
With all the key surveys in place, you can completely overhaul your organization for the better.
The world's leading businesses are already implementing this. So gather insights, analyze them, and take action to reduce churn, improve customer experience, identify product opportunities, engage employees, and more.
All of these contribute to increasing the ROI of the company and propelling growth.